Every month, we are giving away $500 CASH to one lucky customer, just for shopping in store!
Enter your details and receipt number on the form below to be in to win.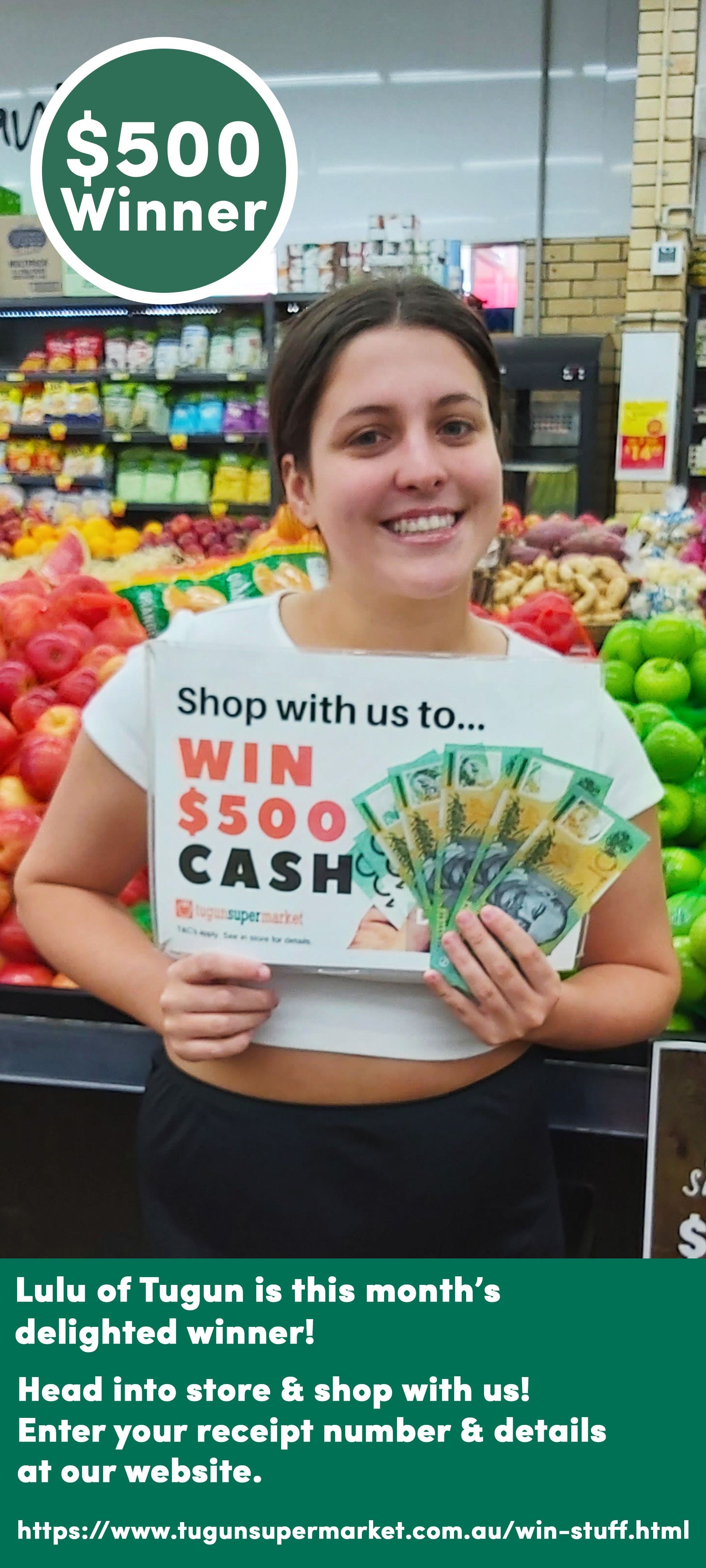 A HUGE congrats to Nikolas of Elanora, who took out $500 cash just for shopping with us and you can too.
Ask our team next time you're in store & good luck.
It's THAT easy people. Shop local. Support local.
SHOPPED WITH US RECENTLY? ENTER HERE